Are you looking for a way to create high-quality content without breaking the bank? Look no further than this post about the "best free AI content generators for 2023!"
No doubt, 2023 is the year of AI. The launch of ChatGPT by OpenAI in late November 2022 was significant. In a matter of months after the launch, the market was flooded with different types of AI tools, all designed to help content creators and marketers generate written content that captivates, informs, and inspires.
The quick and widespread adoption of AI by writers and content marketers for content generation is nothing surprising. As it's commonly said in online marketing circles, Content is King! And as the king that it is, there has always been much pressure on writers and marketers to constantly churn out engaging content just to satisfy the growing demand for content in our highly digitalized economy.
But this was highly challenging.
The entrance of AI content generators was therefore a welcome relief. With their ability to edit, summarize, and create content of all formats, AI content generators have become not just time savers but a great transformation of how we approach content creation. And so, as the internet's appetite for fresh, relevant, and valuable content continues to grow exponentially, AI content generators are here as indispensable tools for writers, bloggers, and marketers alike.
In this blog post, we'll uncover the best free AI content generators on the market right now. We'll evaluate each of them, shedding light on their strengths and limitations.
So, if you're on a budget and you're looking for the best free AI content generator to help you create high-quality content, then you're in the right place!
Table of Contents
Quick Overview of the Best Free AI Content Generators
| | | | | |
| --- | --- | --- | --- | --- |
| Name of Tool | Best For | Free Plan Limit | Premium Plan | Link |
| Copy.ai | High-quality content | 10,000 words/month | Starts at $35/month | Visit Site |
| Jasper | Short and long-form writing templates | 5 articles/month | Starts at $99/month | Visit Site |
| Writesonic | SEO-optimized long-form blog posts and articles | 10,000 words/month | Starts at $29/month | Visit Site |
| Kafkai | Creating SEO relevant content | Not specified | $57/month or $27/month billed annually | Visit Site |
| Article Forge | Creating high-quality content in multiple languages | 30 articles/month | $57/month or $27/month billed annually | Visit Site |
| ShortlyAI | Generating content for various use cases | 20 credits/month | Starts at $59/month | Visit Site |
| Writecream | Creating high-quality content for various use cases | Not specified | Starts at $29/month | Visit Site |
| AI Writer | Creating content for various use cases | 10 articles/month | Starts at $19.99/month | Visit Site |
| INK for All | Creating SEO-friendly content | Not specified | Starts at $25/month | Visit Site |
| ContentBot.ai | Creating content for various use cases | Not specified | Starts at $49/month | Visit Site |
| SEO Content Machine | Creating SEO-friendly content | 5-day free trial | Starts at $27/month | Visit Site |
| Wordtune | Improving writing and editing | Not specified | Starts at $29.99/month | Visit Site |
| Blogely | Creating and managing content | Not specified | Starts at $9.99/month | Visit Site |
| Rytr | Creating content for various use cases | 5,000 characters/month | Starts at $29/month | Visit Site |
| Writeme.ai | Creating content for various use cases | Not specified | Starts at $29/month | Visit Site |
What are AI Content Generators?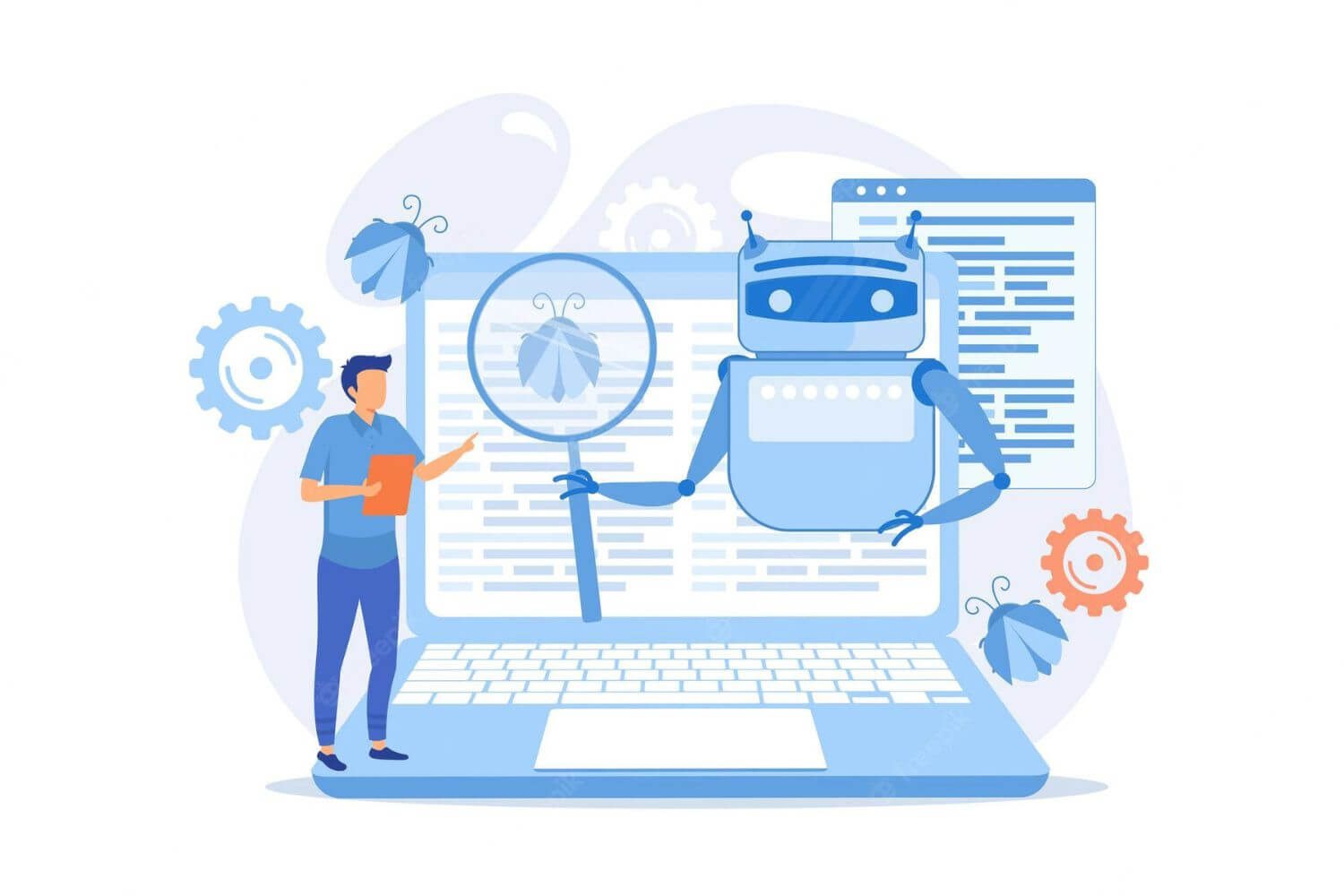 Alright, let's begin this journey by first understanding what these tools are and what they can do for you.
In today's highly digitalized world, where information flows at lightning speed and content is king, the demand for high-quality written content has never been more pressing. As writers, bloggers, and marketers, we face the challenge of continuously producing engaging content that resonates with our audiences.
This is where AI content generators come in. They are a game-changing solution here to alleviate the content creator's burden!
AI content generators are cutting-edge tools that harness the power of artificial intelligence to create written content. At their core lies the brilliance of Natural Language Processing (NLP), a field of AI that enables machines to understand, interpret, and generate human-like language.
These sophisticated algorithms analyze vast datasets, learning from diverse texts, and acquiring the ability to mimic human writing styles. The result? An impressive group of AI-driven content writing assistants that are capable of crafting articles, blog posts, marketing copy, and much more, all with incredible fluency and coherence.
By leveraging these AI content generators, writers can now bid farewell to writer's block and embrace the future of seamless content creation.
What are the Benefits of AI Content Generators?
The widespread adoption of AI content generators by content cin the recent past is indeed a testament to their usefulness. For example, in a report released by Siege Media, 52% of business leaders are currently using AI content tools in their content marketing efforts.
The same report indicated that 62% of B2B and 38% of B2C businesses plan to use AI content generators to assist their content marketing efforts in 2023. It is therefore not surprising that Statista.com forecast the global artificial intelligence (AI) software market to grow rapidly in the coming years, reaching around 126 billion U.S. dollars by 2025.
You will definitely appreciate these stats if you've ever found yourself staring at a blank screen, struggling to craft compelling content. As a content creator for 8+ years, I can authoritatively tell you that these tools are simply game-changers when it comes to content creation.
Here are some of the numerous benefits of using AI content writers:
Time Efficiency: AI content generators can produce high-quality content quickly. This saves significant time compared to manual writing, allowing content creators to focus on other important tasks.
Consistency: AI-generated content maintains a consistent tone, style, and quality throughout, ensuring a cohesive brand image and voice across various pieces of content.
Scale: AI can generate large volumes of content in a short span of time, making it ideal for businesses with high content demands, such as e-commerce websites, news outlets, and social media platforms.
Cost Savings: Employing AI for content creation can be more cost-effective than hiring multiple writers or content creators, especially for routine and repetitive tasks.
Creativity Boost: AI can suggest innovative ideas and perspectives that might not have been immediately apparent. It can help creators think outside the box and explore new angles.
Multilingual Capabilities: AI content generators can produce content in various languages, breaking down language barriers and allowing businesses to reach wider audiences.
Data-Driven Insights: AI-generated content can incorporate data analysis and insights, making it informative and relevant for data-driven decision-making.
Reduced Writer's Block: AI can serve as a starting point to overcome writer's block by providing content drafts or generating ideas that writers can then expand upon.
Customization: Many AI content generators allow for customization. Users can input guidelines, keywords, and preferences to tailor the generated content to their specific needs.
Variety of Content Types: AI can create a range of content types, including articles, social media posts, product descriptions, summaries, and more, catering to different communication channels.
Quick Drafts and Outlines: AI can generate initial drafts or outlines for content pieces, giving writers a head start and saving time in the early stages of content creation.
24/7 Availability: AI-powered tools are available around the clock, making it possible to generate content at any time, even outside of regular working hours.
Risk Mitigation: For sensitive topics, AI can help by generating content that adheres to guidelines and avoids controversial or inappropriate language.
Efficient Editing: While AI-generated content may not be perfect, it can provide a solid foundation for editing and refinement, reducing the overall editing time required.
Adaptability: AI content generators can be trained or fine-tuned to align with specific industry jargon, brand tones, or writing styles, ensuring a seamless fit with existing content.
Are These Tools Really Free?
Not every one of the tools listed below is completely free. However, some of them offer free trials or limited free plans with certain restrictions. For full access to their features, you may need to pay for a subscription.
The availability of free features and pricing models vary for each tool. So, always check the specific pricing and terms of each tool on their respective websites. This will help you understand their free offerings and pricing structures in detail. Besides, the pricing models and features may change over time, so it's essential to verify the current status before making a decision.
Having said that, let's now evaluate the 15 best free AI content generators on the market right now.
Best Free AI Content Generators for 2023
#1: Copy.ai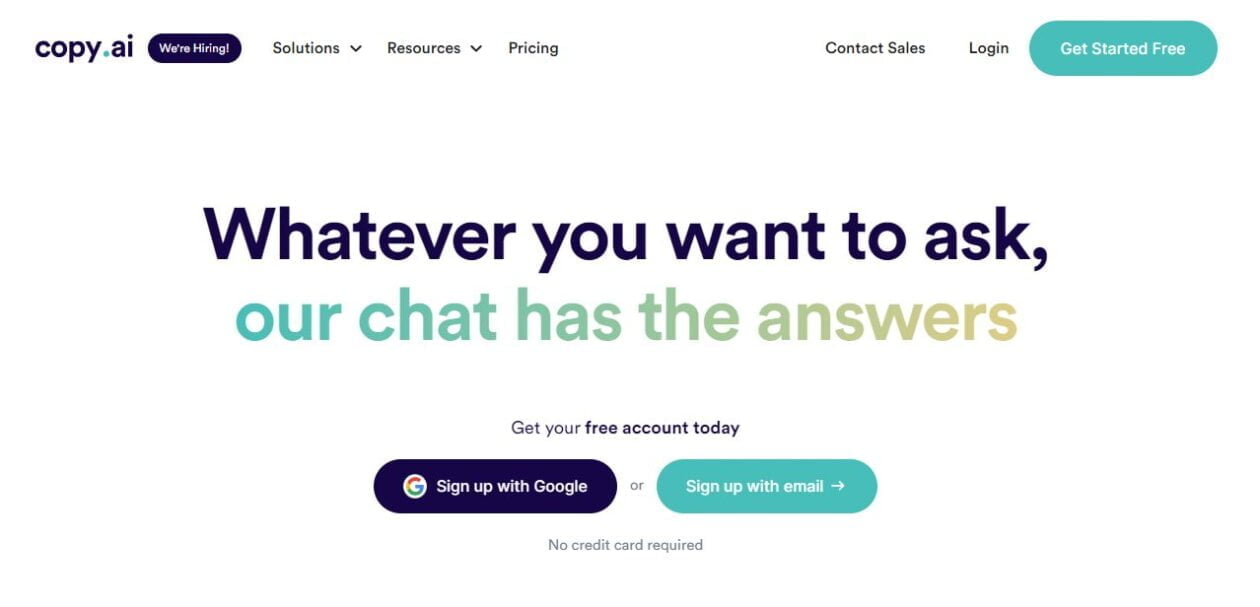 When it comes to AI-powered writing tools, Copy.ai stands tall as a versatile and reliable AI copywriting assistant. One of Copy.ai's strengths is its editing capabilities. Users can effortlessly rephrase sentences, transform passive voice into active voice, and adjust the tone of their writing. The tool is particularly useful for bloggers and small business owners with limited budgets, as most of its features and templates are available for free.
With over 90 templates available in 25 different languages, Copy.ai offers assistance in writing articles, social media posts, and cold emails, making it a versatile tool for content creation. Users can select a template that aligns with their needs and provide a description of the topic they want to write about. Copy.ai then generates the content and structure based on the input.
Key Features:
AI Copy Generation: Copy.ai employs advanced AI algorithms to craft persuasive marketing copy, social media posts, product descriptions, and more.
Variety of Templates: The platform offers a diverse array of pre-built templates to cater to specific content needs, saving time and effort for users.
Language Adaptability: Copy.ai supports multiple languages, ensuring content creation for global audiences with localized messaging.
Content Personalization: Users can customize generated content to align with their brand voice and target audience, fostering authentic communication.
Keyword Targeting: Copy.ai optimizes content for search engines by incorporating relevant keywords, enhancing SEO performance.
Pros:
Decent word limit for beginners
Accurate and elaborate Blogging and Social Media tools
A myriad of use cases and templates for diverse content
High-quality outputs with minimal editing needed
Efficient Blog Wizard for long-form content
Custom tone creation for personalized content
Cons:
Limited to English on the free plan
Lack of a history tab for referencing previous content
Glitchy user interface at times
Pricing
Free Plan: $0/month for 2,000 words/month (1 language)
Pro Plan: $36/month (billed annually), unlimited words, 25+ languages
#2: Jasper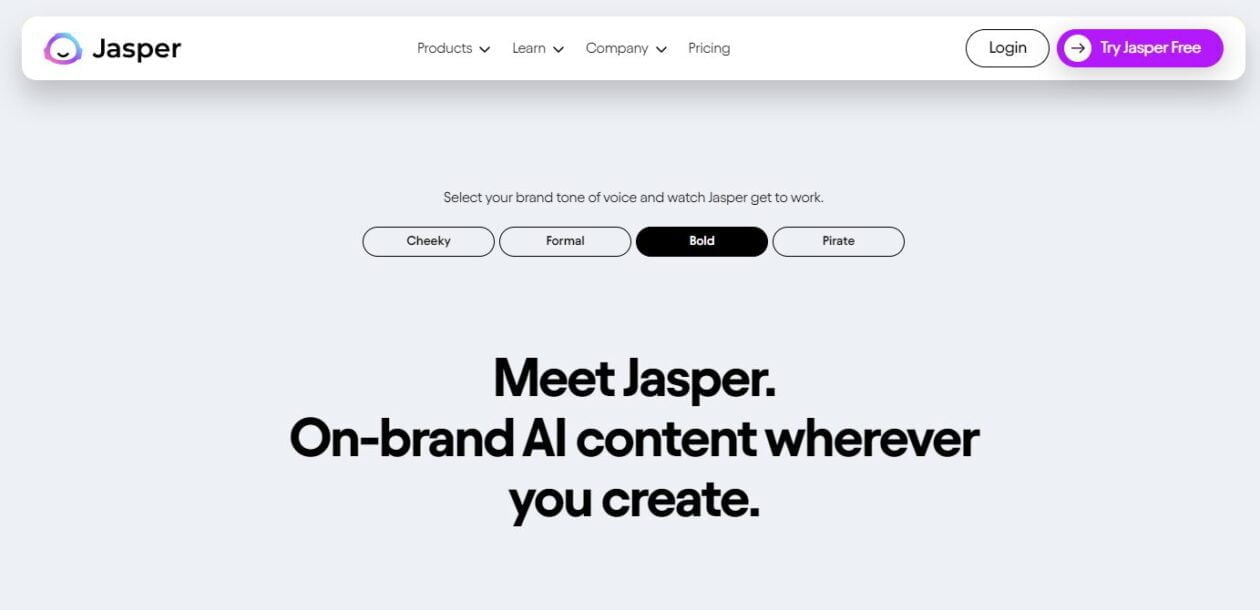 Jasper is an advanced AI writing tool that assists users in generating high-quality content, brainstorming ideas, creating SEO-friendly outlines, and composing text using proven copywriting frameworks. It offers a range of features aimed at simplifying the content creation process for bloggers, solopreneurs, and small business owners.
Key Features:
Content Generation: Jasper can help users draft articles, blog posts, social media content, headlines, email briefs, and more.
AI Copy Generators: Access to 50+ AI-powered copy templates across multiple languages for creating ads, product descriptions, and improving existing copy.
Unlimited Words: All pricing plans offer unlimited word counts, allowing users to create content without restrictions.
Brand Voice Customization: Users can define their brand voice to ensure consistent messaging across their content.
Pre-written templates: Create high-quality content in minutes without outsourcing writing tasks or hiring additional staff
Eliminates the need for extensive editing and proofreading, as it generates 100% original content that is accurately written without any plagiarism flags
Copyscape Integration: Check for plagiarism with the integration of Copyscape, ensuring content originality.
Grammar and Style Checking: Jasper is equipped with Grammarly integration to ensure accurate grammar and writing style.
Community Engagement: Jasper offers an official Facebook community for users to connect, share insights, and seek assistance.
Memory Bank: Store up to 50 memories to improve content consistency and coherence.
Long-Form Content: Recent updates enable the Creator Plan to accommodate long-form blog posts.
Pros:
Accelerates content creation and idea generation.
Create a variety of content, from short ads to lengthy blog posts.
Customize the brand voice and adapt templates for specific writing needs.
Integration with Copyscape ensures content originality.
Grammarly integration maintains writing quality.
All plans provide unlimited word counts for content creation.
Cons:
Generic Output: Occasionally, Jasper's content may come across as generic or vague, particularly on specialized business topics.
Learning Curve: Users might need time to learn and adapt to Jasper's features.
Pricing:
Jasper offers three pricing plans, each catering to different needs and team sizes:
Creator Plan: Billed monthly at $49/month or annually at $39/month

Teams Plan: Billed monthly at $125/month or annually at $99/month

Business Plan: Custom pricing
Each of these plans comes with a free trial, so you can experience its capabilities before committing to a plan.
#3: Writesonic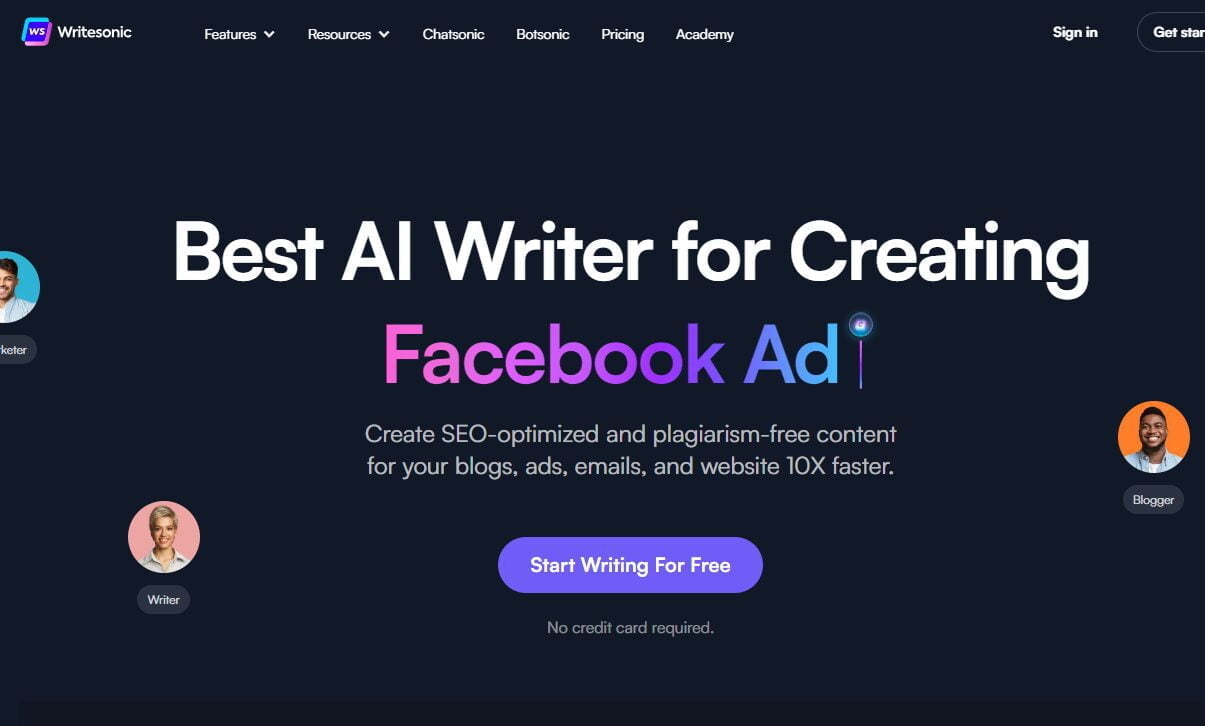 Writesonic, is the ultimate budget-friendly option when it comes to AI content writing tools. Whether it's captivating social media captions, persuasive product descriptions, or engaging email subject lines, Writesonic has your back.
One of the top points of Writesonic, as a free AI content generator, is that it offers 10,000 words/month for free with its free version. And, that without requiring your credit card information! Writesonic is indeed an attractive AI content writing solution for writers, marketers, and businesses seeking an efficient and creative approach to content generation.
Key Features:
70+ Tools: Get the creative juices flowing and fasten your content generation process
Article Writer 5.0: Generate a 2500+ word article in your brand voice in less than a minute
Sonic Editor: Easily edit the article generated and refine it to suit your needs
Easily Export Your Article: Export your article directly to WordPress with a touch of a button
Zapier Integration: This helps you connect Writesonic with more than 4000 apps without any code
Bulk Upload: Generate content in one go in bulk without having to perform repetitive actions
Auto-generated, unique AI images ready to be integrated with your content
Pros:
Integrates Chat-GPT4 for enhanced content quality.
Free trial, so you can explore the tool without any cost to you.
User-Friendly Intuitive interface for easy navigation.
Browser Extension that allows you to craft content wherever you are.
Cons:
Pricing:
Free Trial: $0/month (10,000-word credits)
Long-Form Plan: Starts at $19/month (word credits vary)
Custom Plan: For tailored pricing, contact the team.
#4: Kafkai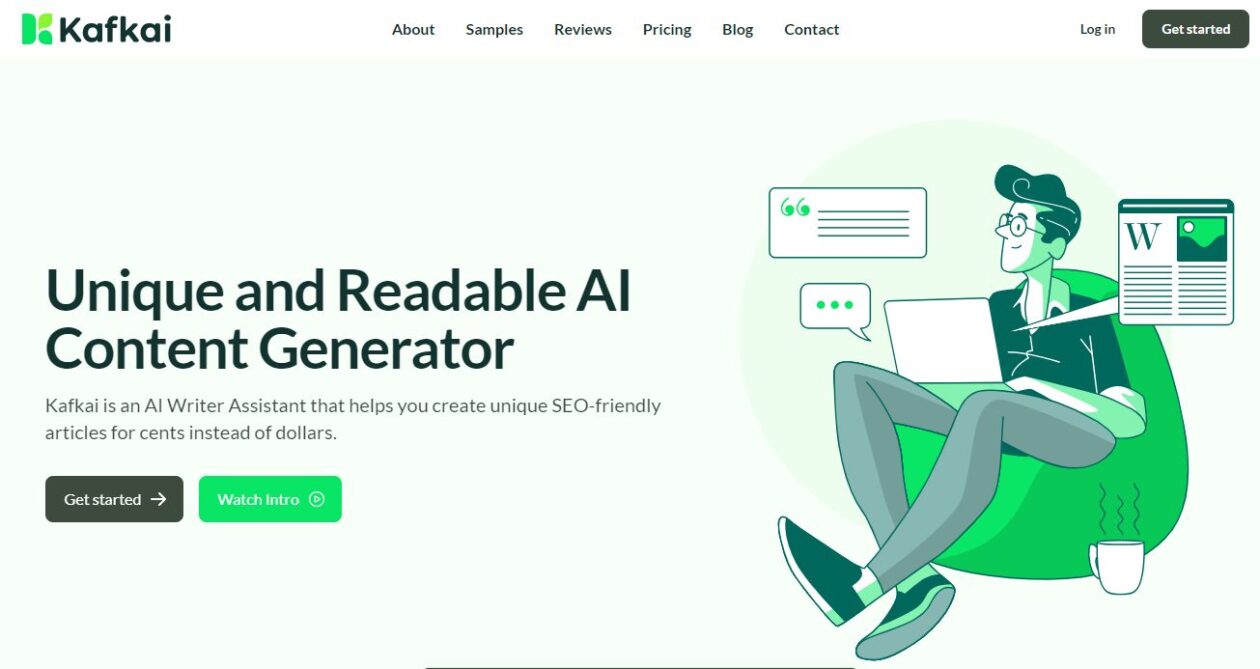 Kafkai is an AI Writer Assistant that aims to help users create unique and SEO-friendly articles at an affordable cost. Leveraging advanced artificial intelligence algorithms, Kafkai aims to streamline the content creation process for businesses, bloggers, marketers, and other professionals.
Kafkai utilizes AI technology to focus on SEO-friendly content production, making it suitable for blog content, website copy, and social media posts
Key Features:
Keyword-based Content: Users can provide seed keywords to Kafkai, and the AI will generate content that aligns with those keywords.
WordPress Plugin: Kafkai offers a WordPress plugin that streamlines the content creation workflow.
SEO Optimization: Create content optimized for search engines to improve visibility and rankings.
Customization: Define specific keywords, tone, style, and structure to align with brand messaging.
Plagiarism Detection: Ensure originality with built-in plagiarism detection tools.
Multiple Languages: Create content in multiple languages to cater to a global audience.
Bulk Content: Generate content in bulk, saving time and effort on repetitive tasks.
Grammar and Style Checking: Maintain high writing standards with integrated grammar and style checks.
Niche Expertise: Generate content on diverse topics and niches.
Pros:
Accelerates content creation, saving users time and effort.
AI-generated content often meets high standards.
Optimized content aids in improving search engine rankings.
Tailor content to specific brand requirements.
Generate content in various languages.
Create unique and SEO-friendly articles.
Efficiently create a large volume of content.
Cons:
Users may need time to adapt to the platform's features.
AI-generated content may occasionally contain inaccuracies or awkward phrasing.
Pricing:
Kafkai offers different pricing plans, ranging from $9/month to $129/month, depending on the user's needs.
#5: Article Forge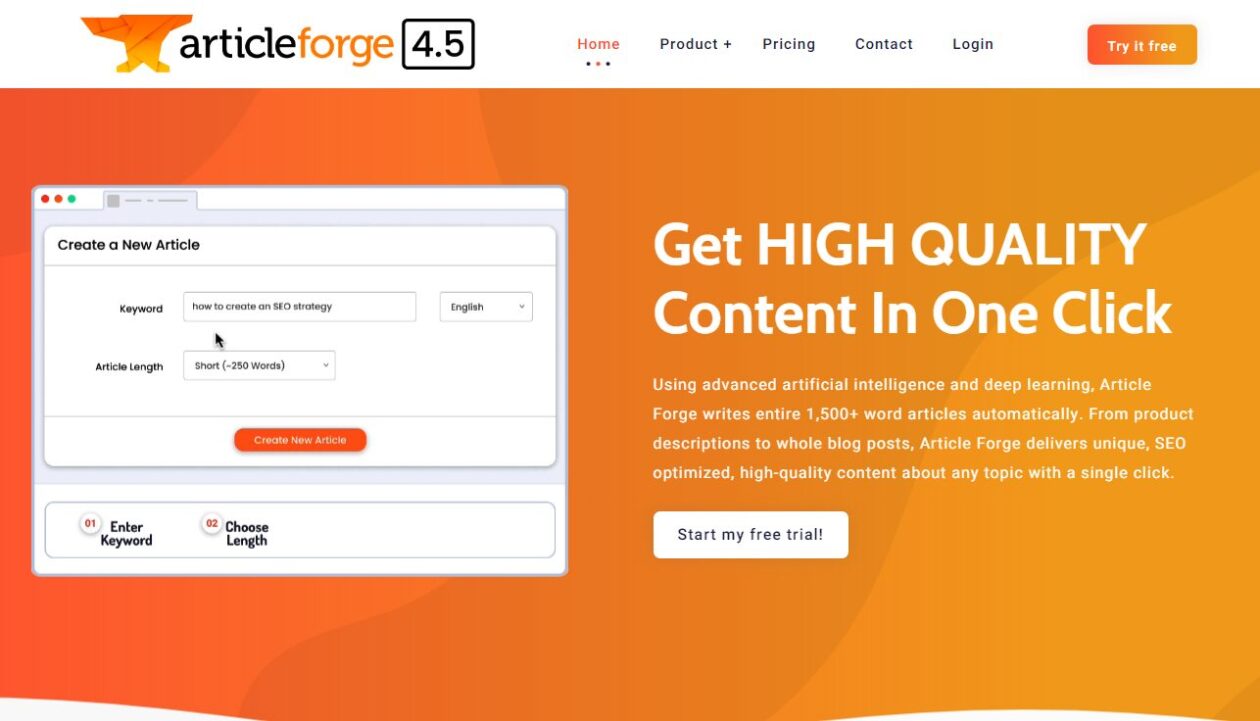 Article Forge is an AI content generator designed to craft unique and high-quality articles on a variety of subjects. The tool is tailored to bloggers and digital marketers seeking lengthy, SEO-friendly content. It employs specialized machine learning models for researching, planning, and writing.
Article Forge has a user-friendly interface that prompts users to input keywords or topics, to initiate the article generation process. For more precise results, users can provide specific instructions to guide the AI in producing content that meets their criteria.
Before generating content, the tool conducts comprehensive research based on the user's input, ensuring accuracy and relevance. This research-driven approach results in articles that are naturally optimized for search engines, increasing their visibility and impact.
Key Features:
AI-Powered Content Generation: Article Forge utilizes advanced AI algorithms to automatically produce high-quality articles on various topics.
Research and Data Integration: The platform incorporates relevant data and research to ensure informative and well-researched articles.
Uniqueness and Plagiarism Prevention: Article Forge emphasizes generating unique content, reducing the risk of duplicate material.
Customizable Content Length: Users can specify the desired word count for articles, enabling tailored content to suit different purposes.
Multilingual Content Creation: Article Forge supports content generation in multiple languages, catering to global audiences.
Pros:
Time-efficient content creation.
Informative and well-researched content.
SEO-Friendly content optimized for search engines
Diverse use cases, blog posts, product descriptions, etc.
The emphasis on uniqueness ensures that each article is distinctive and free from duplication.
Cons:
Limited customization control.
Contextual understanding challenges.
The ability to consistently deliver high-quality content varies.
Pricing:
Article Forge offers a 5-day free trial and several pricing plans, as follows:
$27/month, or $13 billed annually ($156) – 25K words
$57/month, or $27 billed annually ($324) – 250K words
$127/month, or $57 billed annually ($684) – 500K words
#6: ContentBot.ai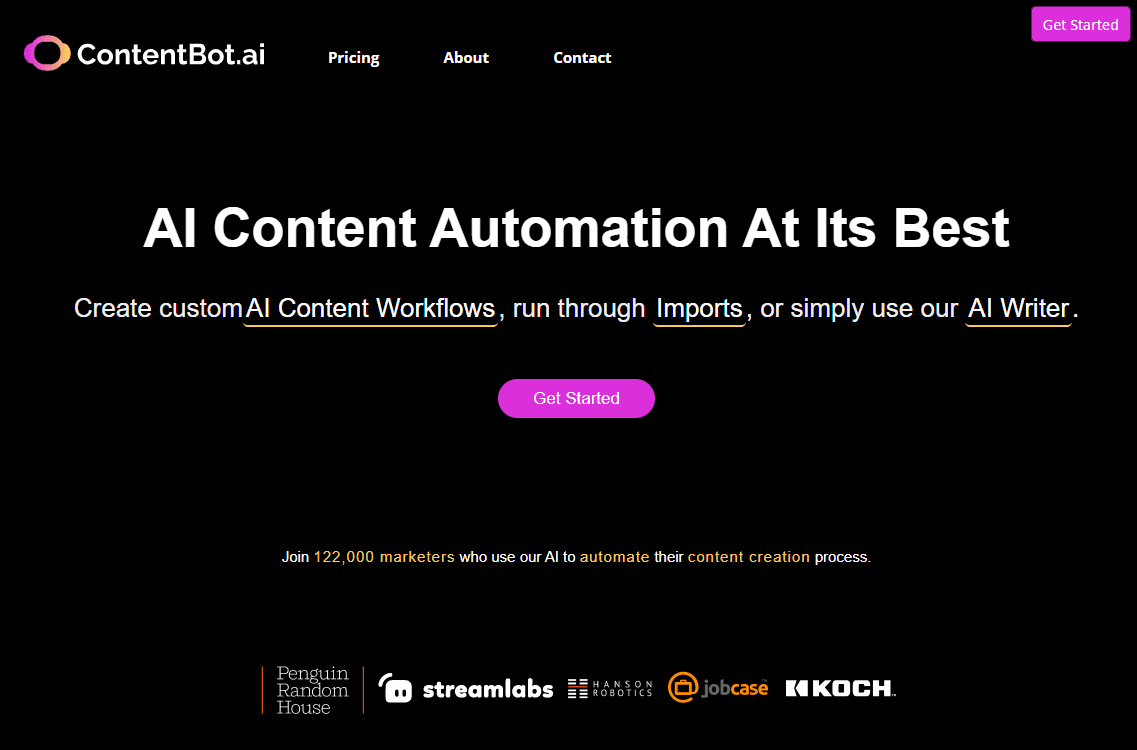 ContentBot.ai prides itself on being an "AI Automation Solution." This is definitely true, considering the multifaceted toolset it offers. Within this singular platform, there's an AI writer, summarizer, copywriter, paraphraser, SEO evaluator, and content automator. Much like ChatGPT, ContentBot employs OpenAI's GPT 3.5 software.
ContentBot offers a plethora of templates and prompts with features like Blog Bundles, Blog shots, and Automation to generate blog posts efficiently. Besides long-form articles, you can use it for short-form content creation, like Quora responses, slogans, and social media content.
Recently, ContentBot introduced a conversational chatbot, InstructBot. This bot responds to user prompts and produces high-quality content with minimal input. Statements often trigger the most accurate responses. The platform's standout feature lies in its ability to analyze the target audience and create relevant content, enhancing lead generation and conversion rates. Particularly noteworthy is the Blog Shot tool, which enables the simultaneous creation of multiple blog posts on preferred schedules.
Key Features:
Blog Post Generation: ContentBot can generate full-length blog posts and provide outlines and introductions for them.
Marketing Copy: The platform offers ideas for marketing content, including landing page copy, ad copy for platforms like Facebook, and video ideas with descriptions.
SEO-based Copy: ContentBot can summarize and rewrite content, offer unique sales checkers, and provide page headlines optimized for search engines.
Business Copy: It provides startup ideas, market research ideas, attractive topic suggestions, and landing page copy for businesses.
AI Tools Variety: ContentBot offers over 45 highly tuned AI tools to assist users in creating diverse types of content.
Language Support: Users can create content in over 110 languages.
Content Ideas: ContentBot helps users overcome writer's block by providing content ideas and email suggestions.
Pros:
Time-saving efficiency.
Informative and relevant content.
Versatility in applications.
Customizable output.
Enhanced content flow.
Cons:
Paid plans can be costly for small businesses
Pricing:
#7: ShortlyAI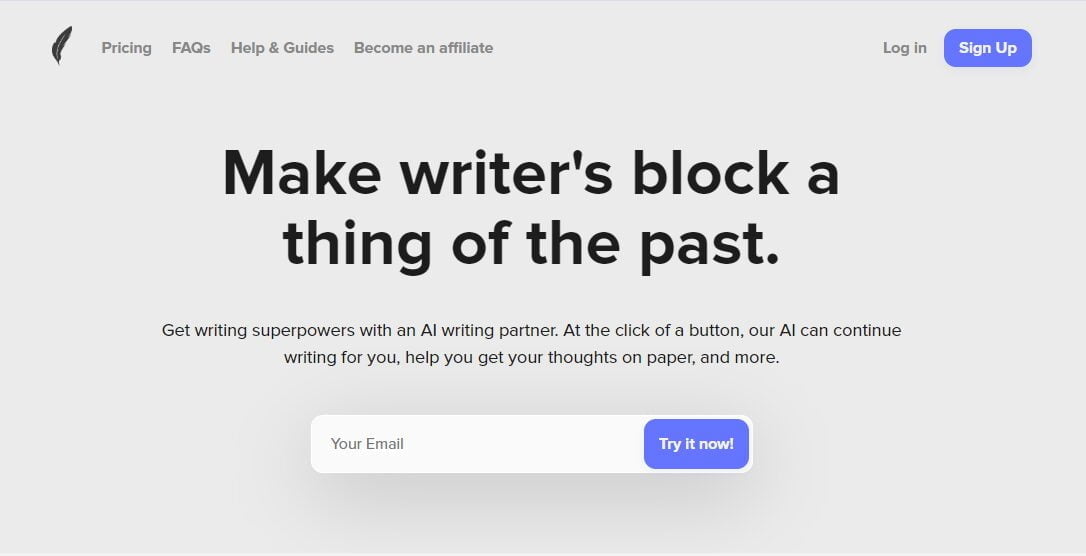 ShortlyAI is a pioneer when it comes to artificial intelligence (AI) writing tools. Harnessing the cutting-edge capabilities of GPT-3 technology, ShortlyAI is designed to aid individuals, businesses, and content creators in producing coherent and relevant text for different purposes.
One thing that makes ShortlyAI stand apart from other AI content generation tools is that instead of pre-made templates, it allows users to craft a diverse range of content as per their requirements. For instance, a simple command like "/instruct[WRITE ABOUT 10 Free AI tools for…]" can prompt the generation of an entire article on Free AI Tools.
Key Features:
Access to Swift Writing Commands: For those seeking enhanced content generation efficiency through Shortly AI, mastering its command-based approach is essential. These commands serve as an excellent starting point for leveraging the capabilities of Shortly AI. Some of the commands include:

/Instruct [Text]
/Rewrite [Text]
/Shorten [Text]
/Expand [Text]

Limitless AI-Generated Words: Embracing a credit system-free model sets Shortly AI apart, allowing users to write without any constraints.
Plagiarism-Free Outputs: Through an analysis of provided instructions or existing text, Shortly AI produces unique content devoid of plagiarism. Furthermore, in cases where potential plagiarism arises, integration with Grammarly offers a corrective solution.
Adjustable Output Length: The intuitive slider within Shortly AI permits fine-tuning of content length, providing control to users over the generated output.
Unleash Creative Narratives: Among the top AI-driven story generators, Shortly AI stands out, enabling swift narrative creation through simple commands.
Pros:
Consistently High-Quality Content
Guarantee of Plagiarism-Free Output
User-Friendly Interface
Ideal for Crafting Long-Form Stories
Cons:
Absence of Pre-Made Templates
Solely Supports the English Language
Premium Pricing
Pricing:
Free limited trial plan
Monthly Plan: Billed monthly, starting at $79 per month.
Yearly Plan: Billed annually at $65 per month.
#8. Writecream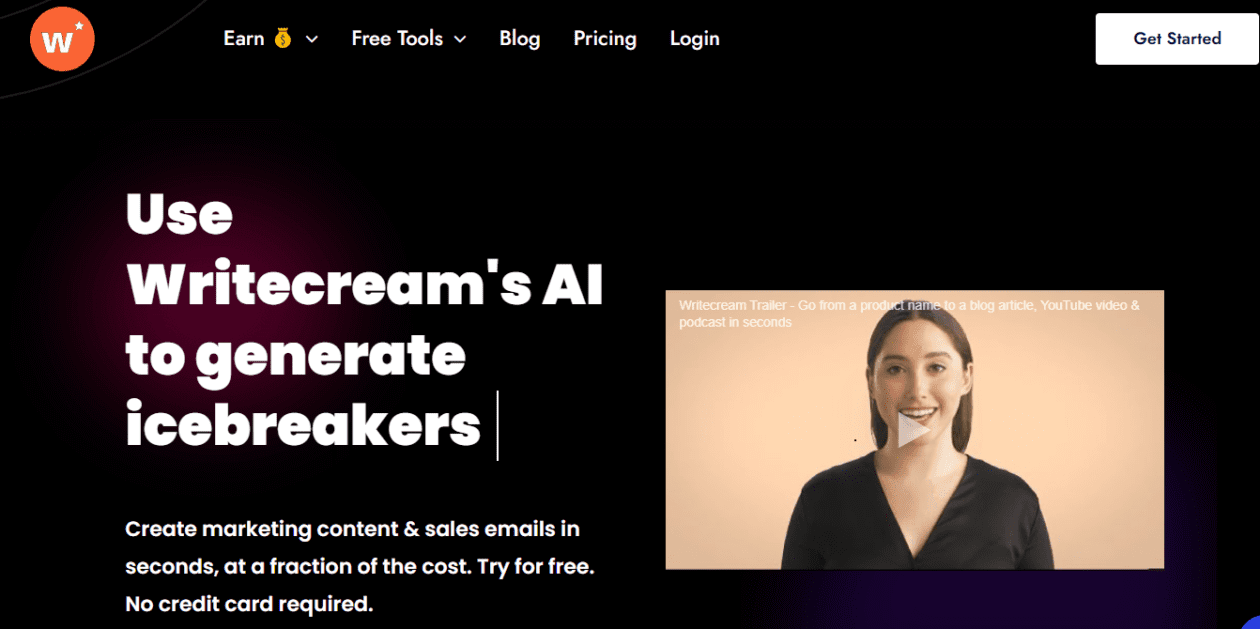 Writecream is a big contender when it comes to free AI content generators. Founded by Mr. Krittin Kalra in 2021, Writecream is relatively new to the AI content writing market. It offers several features for creating high-quality content that is suitable for diverse applications like blogging, social media, website content, and emails.
Beyond that, Writecream also allows users to create high value Long-form Content with access to a choice of 75+ languages. Writecream stands apart with its distinctive attributes like Command Mode, Chat Genie, Image and Voiceover Creator, and a convenient Chrome extension.
Key Features:
Advanced Language Prediction Model: Writecream operates on the Generative Pre-Trained Transformer 3 (GPT-3) model, trained on 175 billion parameters. This enables the tool to generate accurate and realistic content when provided with a prompt. Additionally, for tasks like email and LinkedIn personalization, Writecream employs a custom AI model in conjunction with GPT-3 for more relevant results.
User Interface: Writecream's user interface presents tools and account settings on the left panel. The main screen displays various use cases. However, the interface design is noted to be a bit outdated, with some instances of text overlap when scrolling, giving it a cluttered appearance.
Lifetime Deal: Interested users can access Writecream's lifetime deal on AppSumo for $59. This deal offers access to 200 monthly credits, more than 40 tools, an AI Article Writer, and other features.
Language Support: Writecream supports over 75 languages, including African, Arabic, Chinese, Korean, Hindi, and regional Indian languages, making it versatile for content creation targeting specific regions.
Tone Selection: While Writecream doesn't offer tones for all use cases, it does provide the ability to choose tones like Appreciative, Casual, Joyful, Assertive, Formal, Inspirational, and Urgent in its Long Form Editor.
Payment Methods: Users can make payments using Credit Cards, Debit Cards, and PayPal. Future plans include introducing Wire Transfers and UPI payment options.
Refund Policy: Writecream offers a 30-day money-back guarantee, allowing users to thoroughly test its AI tools and receive a refund if unsatisfied.
Pros:
Impressive tools for blogging and product content
Chat Genie for creative and custom requests
Long-form content options
Supports multiple languages
Handy Command mode and extension
Cons:
Lacks tone settings in many use cases
Outdated user interface design
Outputs could use improvement
Pricing:
Writecream offers three premium plans:
Free Plan: Limited to 20 credits (approximately 40,000 characters per month), allowing for 2 long articles, 4 short articles, 20 icebreakers, 4 podcasts, and 4 YouTube video voice-overs, among other uses. This plan includes chat and email support and access to the AI Copywriter's Community.
Standard Plan: Priced at $49/month, it provides 750 credits, allowing for more content generation.
Extended Plan: Priced at $69/month, it offers unlimited credits, making it suitable for more extensive content needs.
Unlimited Plan (Limited time): Priced at $29/month, it provides 1,000 monthly credits, catering to content creators' needs.
#9: AI Writer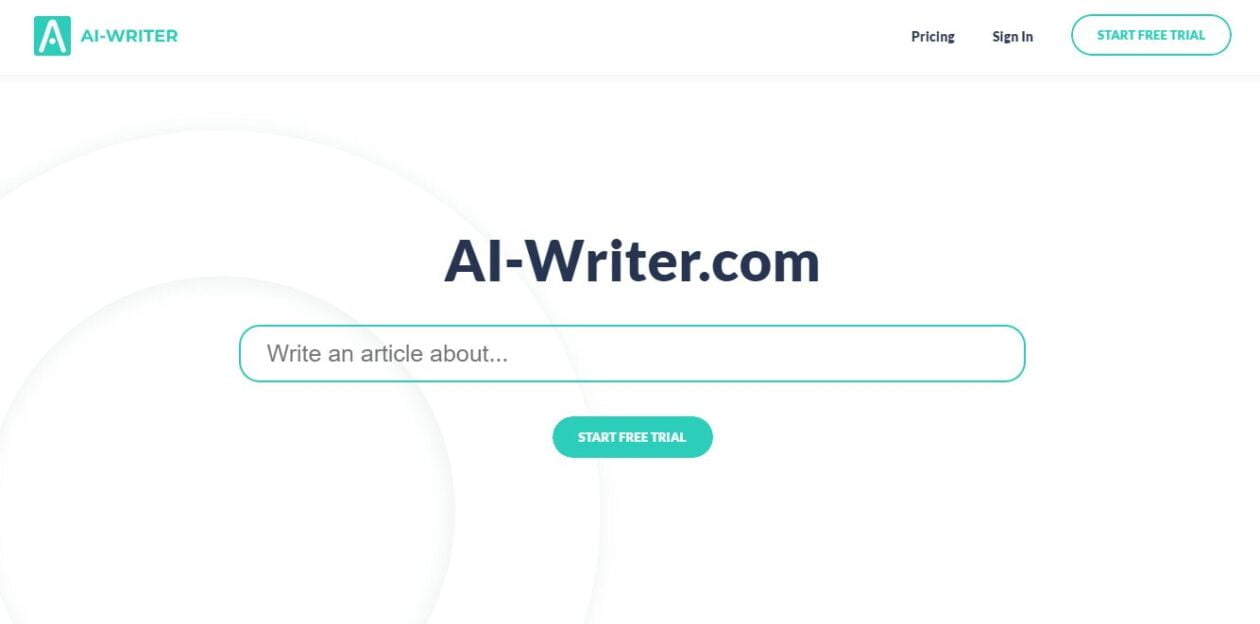 AI Writer stands as a powerful AI-powered content generator. It empowers writers, marketers, and businesses with efficient content creation solutions. Its diverse range of features, data-driven insights, and multilingual support make it an attractive choice for crafting compelling and SEO-optimized content.
Mindful consideration of output quality and adherence to ethical usage guidelines are crucial to harnessing the full potential of AI Writer. By embracing this AI-powered writing assistant, content creators can elevate their craft, captivate audiences, and embark on a transformative journey of creative expression.
AI Writer is one of the most accurate AI content generators on the market right now. It uses state-of-the-art AI writing tools to generate content from scratch.
Key Features:
Content Generation Across Genres: AI Writer excels in producing content for diverse genres, including articles, blog posts, product descriptions, and more.
Topic Research and Suggestions: The platform offers topic suggestions and research insights, empowering writers with data-driven inspiration.
SEO Optimization: AI Writer incorporates relevant keywords and SEO-friendly elements to enhance content visibility and search engine rankings.
Language Support: AI Writer's multilingual capabilities cater to global audiences, enabling content creation in multiple languages.
Content Editing and Rewriting: The platform provides tools for content editing and rewriting, refining generated content to meet specific requirements.
Pros:
Creative prompts and ideas.
Intuitive interface that streamlines workflow.
Multilingual support, fostering a wider reach.
Reducing the risk of plagiarism.
Cons:
Inconsistent quality.
Contextual limitations.
Learning curve.
Pricing:
Free Plan: With limited access.
Paid Plans: Starts at $29 per month
#10: INK for All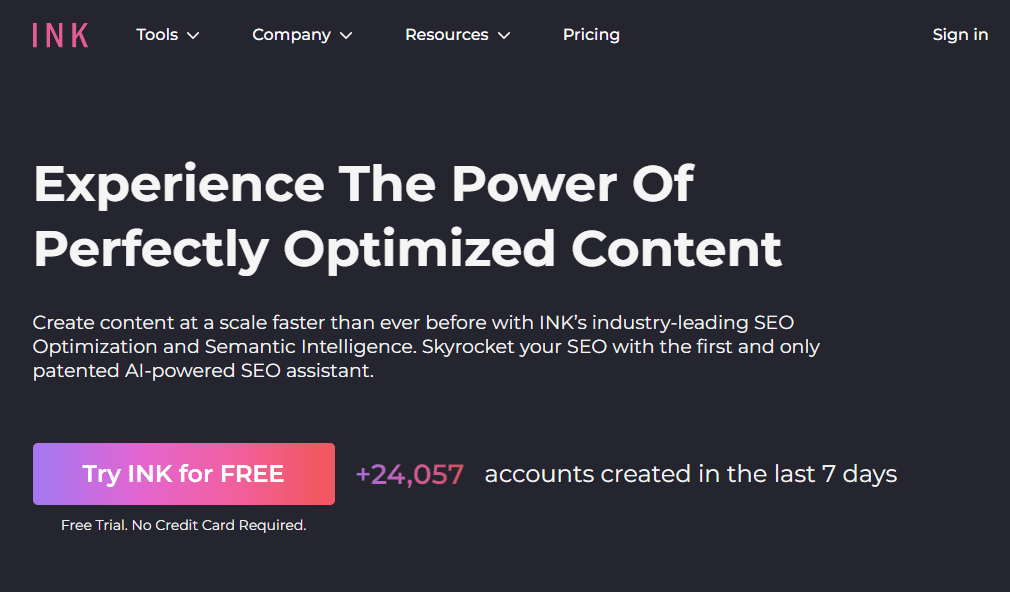 INK For All is an all-encompassing AI content tool designed for SEO enthusiasts looking to dominate the SERPs. The platform employs Natural Language Optimization AI to facilitate the creation of top-notch, optimally optimized content.
INK For All does not only offer content writing but also an AI image generator that produces distinctive images that align with the textual content. INK For All is capable of significantly expediting content production, boasting the ability to generate content ten times faster than manual writing. By utilizing this tool, users can save substantial time that would otherwise be spent on content creation.
Key Features:
Generates SEO-optimized content effortlessly.
Provides actionable analytics data from Google Search Console.
Creates content briefs to rival your top competitors.
The "Write for Me" feature enhances your existing content.
Pros:
SEO Superhero: Unlocks the potential for high-ranking content.
Solo Plan: An Affordable Gateway to AI-Powered Content
Comprehensive Optimization: Ideal for content marketers and SEO experts
Cons:
Learning Curve: It may take some time to fully grasp.
Pricing:
Solo Plan: $14.99/month
Basic Plan: $49.99/month
Team Plan: $114.99/month
#11: SEO Content Machine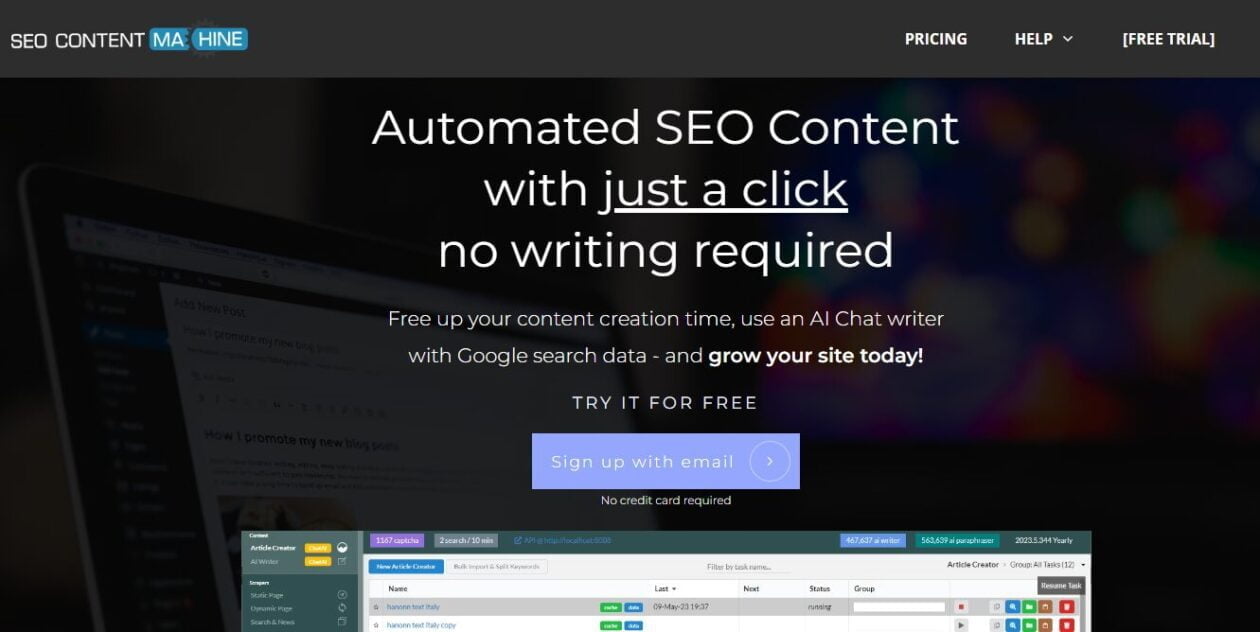 SEO Content Machine is a comprehensive content toolbox designed to facilitate efficient and automated content creation. This software employs advanced artificial intelligence (AI) to generate unique articles, making it a valuable tool for content producers aiming to streamline their content generation process. The platform offers a range of features, but the quality of the content it produces may vary based on settings and usage.
Key Features:
URL Scraper: Users can find URLs to extract content from the web, which can be particularly useful for research purposes.
Keyword-Optimized Content: SEO Content Machine excels at generating content optimized with relevant keywords, enhancing search engine visibility.
Content Scraping and Spinning: The platform offers content scraping and spinning capabilities, allowing users to create unique articles from existing content.
Content Scheduler: SEO Content Machine includes a content scheduler, enabling users to plan and automate content publication.
Multilingual Content Support: The platform facilitates content generation in multiple languages, broadening global audience reach.
SEO Article Templates: SEO Content Machine provides pre-built article templates designed to align with SEO best practices.
Pros:
Integrates well with various SEO tools.
allows for easy adjustments to settings.
Regular updates with new features.
Supports solving Google Captchas.
Offers project scheduling.
Provides a wide array of content creation features.
Cons:
The titles of the generated content may not always be optimal.
Content quality might not be perfect.
Some features require the use of external spinners for effective results.
Pricing:
#12: Wordtune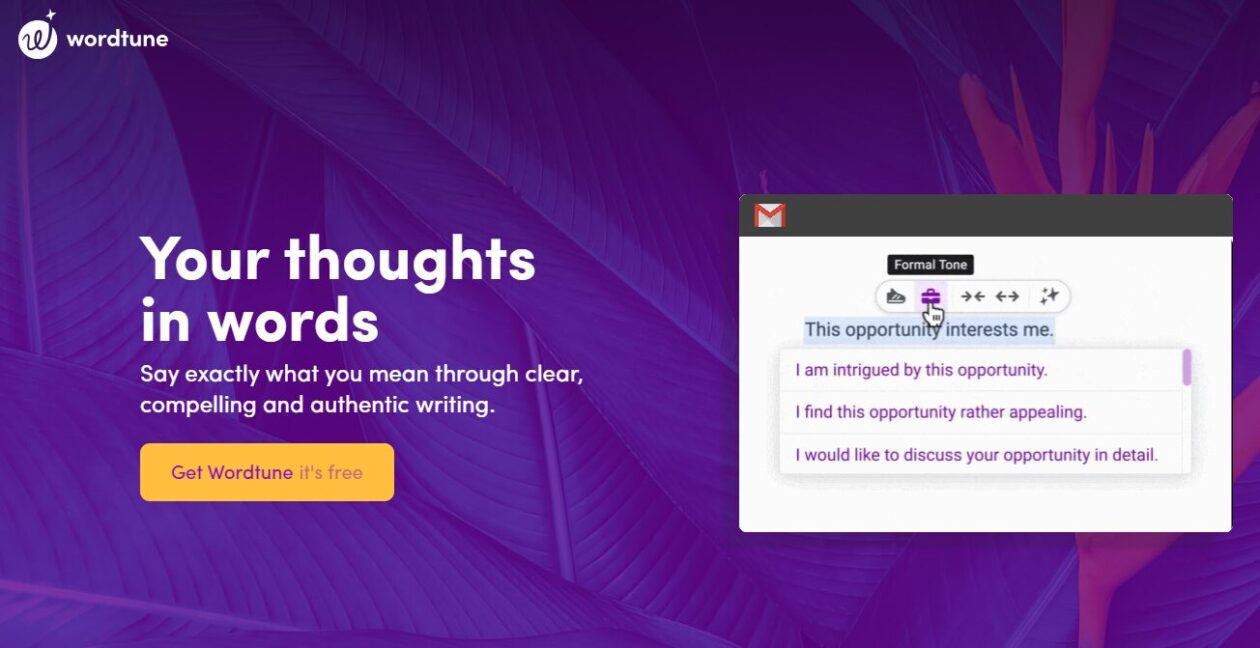 Wordtune is an AI-based writing tool developed by AI21 Labs. Unlike traditional grammar and spelling checkers, Wordtune focuses on helping users rewrite sentences to enhance clarity and readability in their writing. The tool aims to provide alternative sentence options that improve the overall quality of the text.
Key Features:
Rewriting Suggestions: Wordtune offers various ways to rephrase sentences, allowing users to choose alternatives that better convey their intended meaning.
Tone Adjustment: Users can adjust the tone of their writing, making it more casual or formal as needed.
Shortening and Expansion: Wordtune can help users make their sentences more concise or elaborate, depending on their requirements.
Integration: Wordtune provides a browser extension for Google Chrome and a Microsoft Word Add-In for the web version, making it easy to access its features while writing online.
Real-time Feedback: The tool offers real-time suggestions as users type, enabling them to make improvements on the go.
Multiple Platforms: Wordtune can be used across various platforms, including online editors and Microsoft Word on the web.
Pros:
Helps users improve sentence clarity and structure.
Users can adjust the tone of their writing to match their desired style.
A browser extension makes it convenient to use Wordtune while writing online.
Real-time suggestions help users refine their writing as they type.
Cons:
Limited customization compared to some other AI content writing tools.
Pricing:
Wordtune offers both a free version and a premium version.
Paid version starts at $9.99/month.
#13: Blogely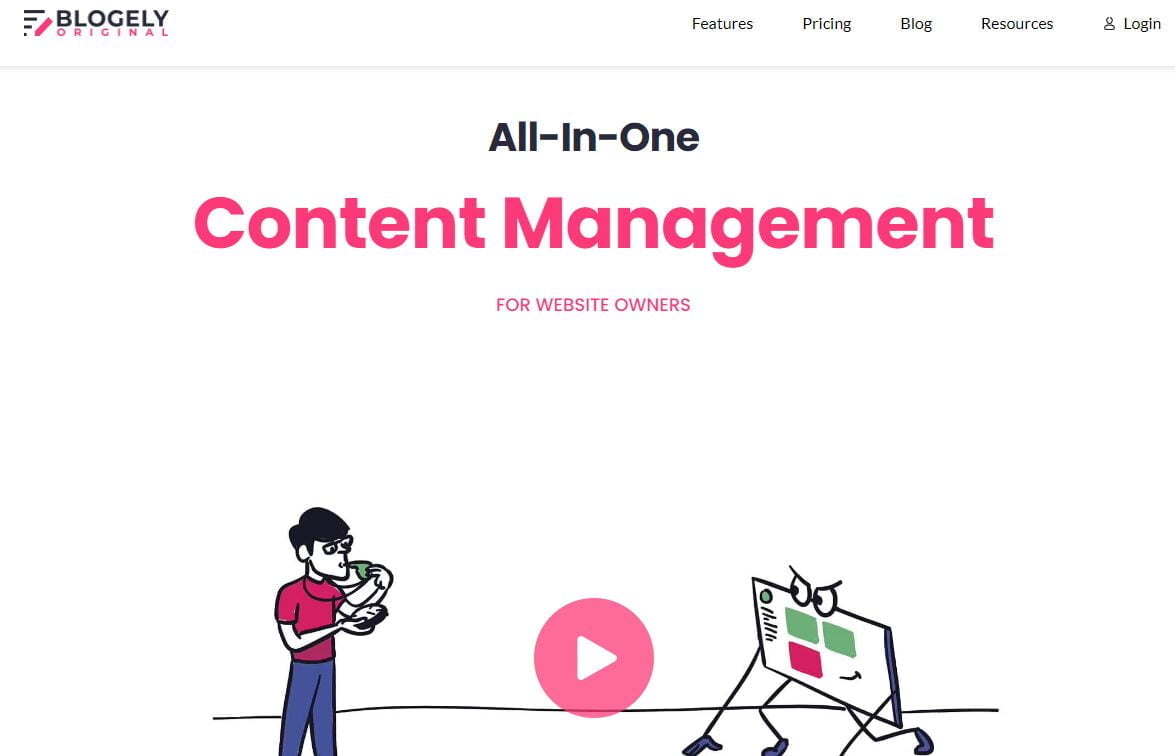 Blogely is an all-in-one platform designed to facilitate content production. This comprehensive tool offers a range of features to assist content creators in various stages of their work. It covers everything from research and writing to organization, SEO optimization, plagiarism detection, and publishing on content management system (CMS) platforms.
Its user-friendly interface and integration with various tools enhance the overall content creation experience.
Key Features:
Writing Application: Blogely offers a writing application with various tools to enhance engagement and productivity. It supports blocks, drag-and-drop functionality, outlining, and more.
Research: The research tab in Blogely assists users in finding relevant information, keywords, statistics, quotes, and FAQs related to their topic.
Organizing: Blogely simplifies content organization by centralizing assets, including images, files, notes, videos, and research, in one location.
Simple On-Page SEO for Non-Techies: Blogely aids creators in optimizing their content for search engines without requiring technical expertise. The platform's SEO optimization feature assists users in creating fully optimized content, improving the visibility of their work in search engine results.
Convenient Access to the Plagiarism Scanner: Integrated with CopyLeaks, Blogely provides plagiarism detection functionality. This ensures that content remains original and free from plagiarism issues, enhancing its quality and credibility.
Easy Publishing on CMS Platforms: Blogely supports easy publishing of content on various content management system (CMS) platforms. This functionality streamlines the process of getting content from creation to publication.
Collaboration: Blogely allows users to collaborate with others on content creation, aiding in team-based projects.
Pros:
Streamlined content creation.
SEO-friendly content.
Time-efficient publishing.
Data-driven decision making.
Cons:
Steep learning curve
Limited free access.
Pricing:
Offers both a free version and a paid version.
Paid version starts at $19/month.
#14: Rytr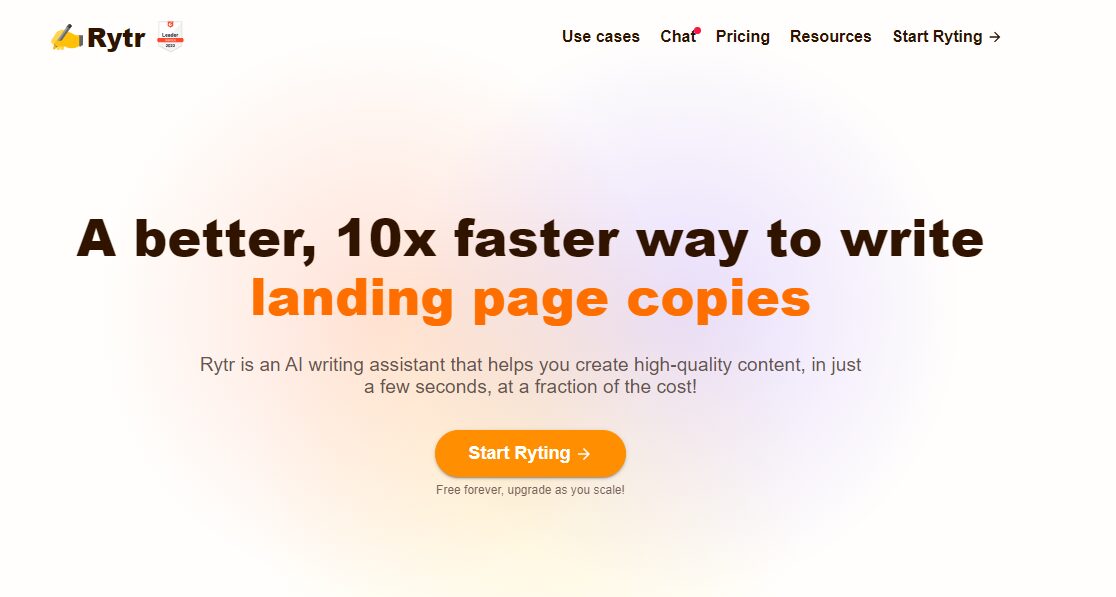 Rytr is an AI-powered content generator and writing assistant designed to assist content creators in generating various types of content quickly and efficiently. It offers features that cater to bloggers, copywriters, marketers, and other individuals looking to create high-quality content for different purposes.
Rytr's ability to generate unique content, coupled with rewriting options and SEO optimization, makes it an attractive choice for content creators.
Key Features:
AI Writer: Rytr's AI writer can generate content for a wide range of use cases, including blog posts, email and ad copy, outlines, stories, and more. Users can specify the type of content they want and provide initial input for context, after which the AI generates the content.
Rich Text Editor: Rytr provides a built-in rich text editor that allows users to edit the AI-generated content, making necessary revisions and adjustments.
Keyword Research: The platform includes keyword research tools that assist users in identifying relevant keywords for their content, optimizing it for search engines.
SERP Analysis: Rytr offers an integrated SERP (Search Engine Results Page) analyzer, helping users analyze search results and gather insights to improve their content strategy.
Image Generator: The image generator feature allows users to create visuals that complement their written content, enhancing engagement and the user experience.
Outline and Brief Generator: Users can create outlines and briefs for various types of content, providing a structured framework to guide their writing process.
Plagiarism Checker: Rytr includes a plagiarism checker that ensures the generated content is original and free from plagiarism issues.
Custom Use Cases: The platform supports custom use cases, allowing users to create content tailored to their specific needs.
Automatic Reword/Expand/Improve: Rytr can automatically reword, expand, or improve sentences as needed, enhancing the overall quality of the content.
Writing Profile: Users can create a writing profile that defines their preferred writing style and tone, allowing the AI to generate content that aligns with their preferences.
Team Collaboration: Rytr facilitates team collaboration, enabling multiple users to work together on content creation projects.
Integrations: The platform supports integrations with various tools and platforms to streamline the content creation and publishing process.
Pros:
easy-to-use interface.
Supports a wide range of content types.
Offers customization options for tone and style.
Provides valuable tools like keyword research and SERP analysis.
Suitable for bloggers, copywriters, and marketers.
Offers a free version with limited characters.
A dedicated account manager and priority support are available in the paid plan.
Positive user reviews for ease of use and quality of content generated.
Cons:
Limited to short-form content
Lack of a blog intro tool
Occasional inconsistent outputs
Pricing:
Rytr offers two pricing plans:
Free Plan: Limited to generating 5,000 characters per month.
Paid Plan: Priced at $29 per month, it offers unlimited character generation, a dedicated account manager, priority support, and access to the Premium community.
#15: Writeme.ai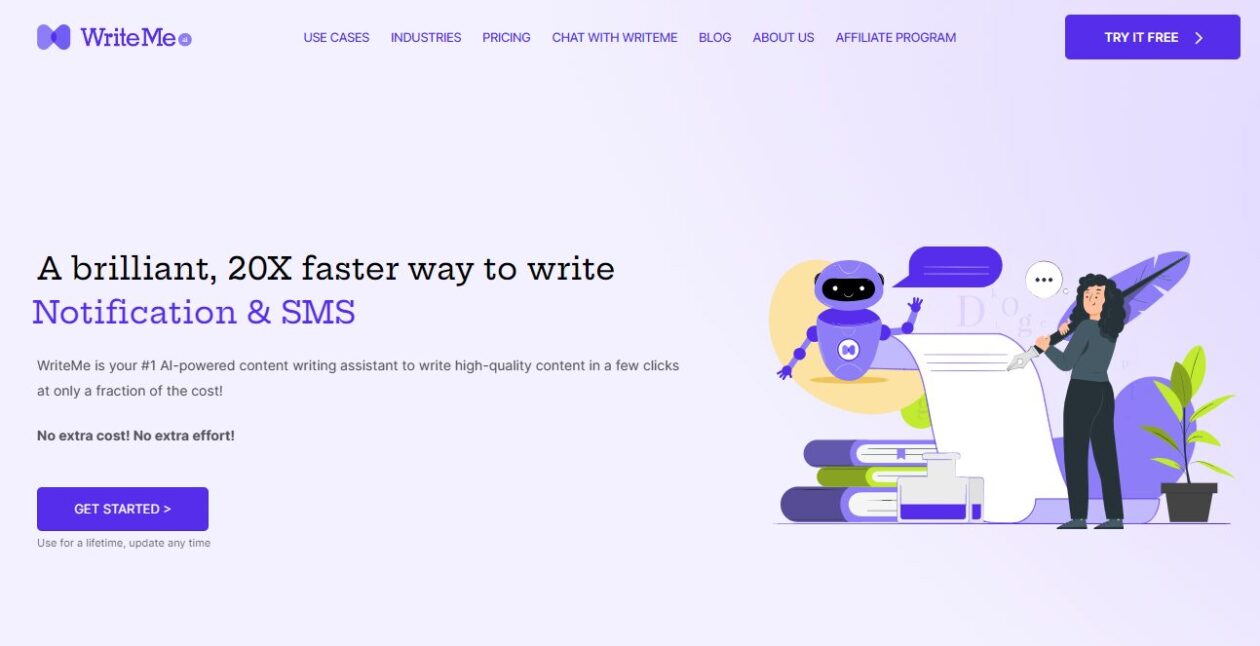 WriteMe.ai is an AI-powered writing assistant that aims to assist users in various aspects of content creation, including generating engaging social media posts, creating compelling ad copy, and enhancing overall writing quality. Powered by the cutting-edge GPT-3 technology, Writeme.ai draws from an extensive training set of 5 million articles and a staggering 90 million parameters, enabling it to anticipate and produce text effectively.
Writeme.ai can help users with advertising, marketing, social media, fiction writing, content creation, business correspondence, freelancing endeavors, and SEO-centric content. It produces content in 34 languages, each available in 22 distinct tones.
Key Features:
Content Ideation Assistant: WriteMe.ai helps users convey their ideas more easily by providing content ideation assistance, making it easier to kick-start the writing process.
AI Writing: The platform utilizes AI to improve writing speed and productivity. It offers various styles, coherence levels, and tones, allowing users to customize their writing according to their preferences.
Grammar Checker: Users can enhance the quality of their writing through a built-in grammar checker, which helps identify and correct grammatical errors.
Long-Form Content Generator and Editor: WriteMe.ai is designed to assist in generating and editing long-form content for different industries and content types.
Personalization: Users can personalize their writing style to align with their preferences and needs.
Project Organization: The platform allows users to organize all their writing projects in one place, making it easier to manage multiple tasks.
Progress Saving: Users can save their progress and pick up where they left off, facilitating a seamless writing experience.
SEO Enhancement: The platform includes an SEO and metadata generator, aiding in improving the visibility of content in search engines.
Chat with WriteMe.ai: Users can engage with WriteMe.ai in a chat format, receiving quick responses and human-like interactions.
Pros:
Provides content ideation assistance.
Enhances writing speed and productivity.
Offers grammar checking for improved quality.
Allows personalization of writing style.
Organizes projects and saves progress.
Offers a Chrome extension for added convenience.
Provides SEO-enhancing features.
Cons:
The "Chat with WriteMe.ai" feature is available only for paid users.
The user interface might benefit from improvements.
More use cases could be added to expand functionality.
Pricing:
Free Plan: 2,000 words/month
Paid Plan start at $10/month
FAQs: Free AI Content Generators
Is AI-Generated Content Good for SEO? Yes, AI-generated content can be beneficial for SEO if used correctly. High-quality AI-generated content that is relevant, valuable, and well-optimized can improve your website's search engine rankings. However, it's important to ensure that the content is unique, coherent, and aligned with your target audience's interests to avoid any negative impact on SEO.
Which AI Is Best for Blogging?
There are several AI tools available for blogging, and the best one depends on individual needs and preferences. Some popular AI tools for blogging include Copy.ai, Jasper, Writesonic, Kafkai, and Articoolo. Each tool has its own unique features, capabilities, and pricing, so it's important to evaluate them based on specific requirements.
Which AI Tool Is Best for Content Writing? Different AI tools excel in various aspects of content writing. Some popular options include Copy.ai, Writesonic, ContentBot, and ShortlyAI. These tools offer various features such as content generation, SEO optimization, plagiarism checks, and language considerations. The best tool for you will depend on your individual preferences and requirements like ease of use, quality of generated content, and compatibility with your writing needs.
What Is the Cheapest AI Writer?
The pricing of AI writers can vary depending on the tool and the specific plan chosen. Articoolo offers cost-effective pricing options, including pay-as-you-go plans and monthly subscriptions. It's important to visit the official websites of AI writing tools or contact their customer support for the most up-to-date and accurate pricing information.
Is There an AI That Writes Blogs for Free? While there are some AI-powered platforms that offer free trials or limited access to their services, it's unlikely to find a completely free AI tool that generates high-quality, comprehensive blog posts without any limitations. Most advanced AI writing tools have associated costs for their premium features. It's recommended to check the pricing details of specific AI tools to determine if they offer any free options or trials.
Conclusion
Indeed, AI-powered tools have emerged as invaluable allies for bloggers, marketers, and content creators. The era of spending countless hours crafting content from scratch is gone. The dawn of AI-driven content marketing has arrived.
In this article, we unveiled some of the top free AI content generators, unveiling their potential to transform your content creation process. Now, armed with insights into the diverse capabilities of these AI content generators, it's time to take action.
Explore the tools that resonate with your content creation goals. Experiment, iterate, and let these tools become your trusted companions in the realm of content.
Remember, the world of content creation is evolving, and embracing AI tools is your ticket to staying ahead. Whether you're a blogger aiming for captivating posts or a marketer in pursuit of engaging campaigns, these tools are ready to supercharge your content journey.
So, dive in, explore the tools, and witness the transformation they bring to your content creation process. The future of content is here; seize it with AI content generators by your side. Your content revolution starts now.