Do you have a blog or, are you're thinking of starting one? Are you looking for ideas on how to make money blogging?
If you answer yes to any of the above then you are in the right place. In this post you'll discover one of the little talked about make money blogging business model that many have overlooked over the years.
Did I hear you ask, what is this business model?
Ok, it's the online magazine business model!
Table of Contents
What's The Online Magazine Business Model?
The online magazine make money blogging business model involves creating a niche-focused online magazine that allows you to sell subscription to your content. Of course, this is a concept that is still untapped by a lot of bloggers. For example, if you do a search right now for, "how to make money blogging" a lot of the search results are nothing more than the usual generic advice, like:
Sell online courses and workshops
Offer services based on your skills
Sell digital products like ebooks and online courses
Do affiliate marketing
Sell advertising on your blog
Sell freelance services like content writing
Join ad networks like Adsense, Ezoic
Offer paid reviews/sponsored posts
Offer online coaching/consulting
Etc.
Now, these blog monetization strategies are powerful. There's no doubt about it, a lot of bloggers have used these strategies to build wealth on the internet. However, the truth is that the idea of making money blogging has evolved over the last few years and this has greatly expanded the opportunities of making money from your blog. Restricting yourself therefore to just the above monetization strategies is doing yourself a great disservice. Today, there are many more ways you can build a business around your skills, passion, knowledge and expertise as a blogger.
This is where the online magazine business model comes in!
Recommended Reading: The Beginners Complete Guide to Making Money Blogging
Can You Make Money from an Online Magazine?
At this point you might be asking, can I really make money from an online magazine as a blogger?
The answer is a definite "Yes!"
You see, in the recent past there has been a shift on how people receive information. Instead of the traditional paper publications people now prefer accessing information on their computers and mobile applications. This is why the online magazine model is very relevant right now.
Originally, online magazines were started by traditional print houses as a response to the shift in demand. Basically, the online versions of these print houses were supposed to be lower-cost alternatives to the print publications. Their main purpose was to eliminate printing and mailing expenses associated with traditional magazines.
However, with the increased demand, these online magazines have evolved into purposeful revenue-generation tools. For example, in a recent publication by Statista.com, revenue from digital magazines was projected to reach US$4.11bn in 2022. This is expected to rise at an annual growth rate of 4.37%, resulting in a projected market volume of US$5.10bn by 2027.
The report also showed that the number of readers is expected to reach 572.9m users by 2027 while the average revenue per user (ARPU) is expected to amount to $8.31 by the same period!
From these figures it is clear that there's money to be made from online magazines. And as a blogger this is a great opportunity for you. It doesn't matter whether you just want to generate some extra or full time income online. The good news is that you can easily leverage the online magazine business model in your blog and make money with what you have.
How Do Online Magazines Make Money?
While there are different ways that online magazines make money. The major one is through paid subscriptions. This involves becoming a trusted source for quality content, with a unique perspective, and then putting your content behind a subscription paywall.
As a blogger you currently create and give away most of your valuable content with the mind of generating income through the sale of ads and promoting affiliate products. Indeed, this is a good way of monetizing your blog. However, making money blogging through paid subscriptions is a better source of revenue because they are more consistent than one-time ad deals.
To use this model in your blogging business, all you need do is to find a niche starving for information. After you've find one, you then create valuable content geared towards the market need. To monetize your content, you simply set a password so that only certain people can access the content. And, when a reader pay for a subscription you email them the password so they can access the content.
You may want to give away a few free articles so that readers can test the waters. Have a plan where readers gain access to, say, 5 free articles in a month. After 5 articles, they will have to pay a subscription fee for unlimited access.
This is a great way of creating a monthly or weekly income selling subscription to your content.
But beyond offering paid subscriptions you can also diversify your income by adding in relevant revenue streams which are specifically tailored to your business model, like selling ads, affiliate marketing, online courses, etc. Using these and many other strategies you can make money blogging online.
How to Make Money Blogging the Online Magazine Way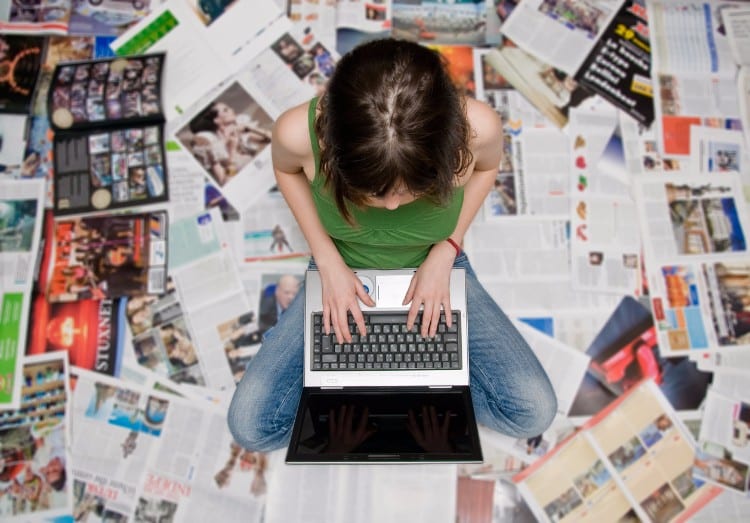 Alright, let's now look at the action steps you can take today to make money blogging using the online magazine business model.
Step 1: Pick a Target Niche
The first step is to decide on what your blog should be about. Your focus at this stage is, who is your target audience and what topics will you be covering? Deciding on this from the start will help define your blog's identity and overarching content strategy.
The perfect starting point in deciding on your target niche is your areas of interest – your passions. This is because you're going to spend a whole lot of time and effort on this subject. But beyond your passion you should also think of the financial viability of the niche. This is important if you're serious about making money from your blog.
So, start by asking yourself these three questions:
What topics am I passionate about?
Who will be my target audience?
Which topics currently have opportunities for sale?
To answer these questions you will need to research the market. You can do this by simply doing a simple search using search engines like Google.com and online marketplaces likes Amazon.com. For example, if you're interested in starting a niche magazine around the subject of photography, a search on Google.com will give you an insight of what kind of topics to focus on.
For example, when I entered the search phrase, "photography for beginners" into Google's search box, Google suggested the following terms: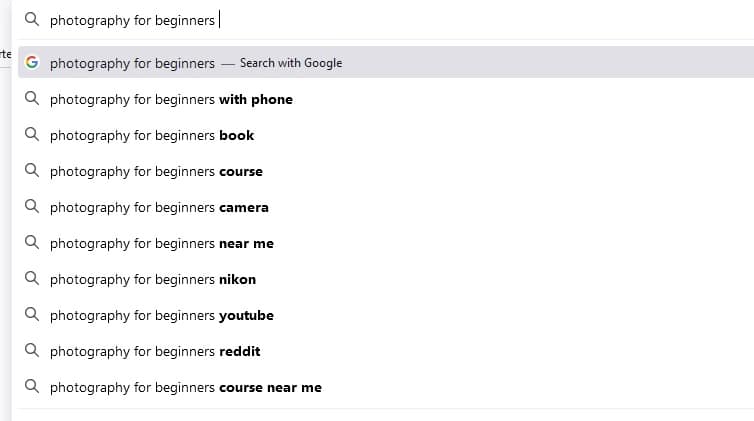 You should also do a research on Amazon.com because, unlike Google.com, the people who visit online marketplaces like Amazon.com are not just looking for information but are also ready to spend money – two critical areas you must consider when deciding on a profitable niche!
Here is Amazon suggested keywords when I entered "photography" into Amazon's search box: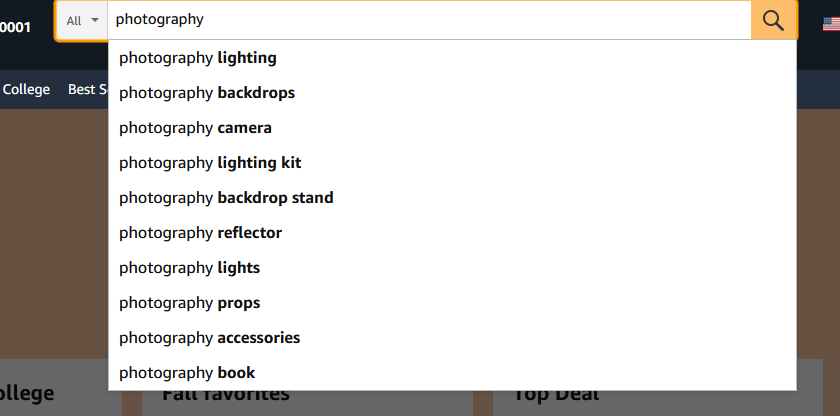 While doing your research it's also important that you know how your target niche is currently having their interests and needs met. One simple way of finding this out is to visit different online question and answer sites like Quora.com and Yahoo! Answers. The information you get from these sites can help you focus your efforts on how to word and structure your content so that you are hitting on the appropriate topics.
Step 2: Setup Your Online Magazine Using WordPress
I recommend the WordPress blogging platform for this type of business for a few reasons:
There are already different types of magazine-style WordPress themes in the market; and
WordPress can easily be used as a subscription website.
With these advantages, coupled with the ease of setup and customization, setting up your online business magazine using WordPress is the simplest thing to do!
Another reason why I will advocate using the WordPress blogging platform is the fact that with WordPress you can easily feature excerpts of your articles for public view while hiding the details only for those who subscribe.
Doing this have the advantage of search engine optimization as the search engines can always pick up the excerpts. So whenever anyone searching for that topic comes to your site, he/she is presented with the excerpts while the details stays hidden from view!
To setup your own self-hosted blog with WordPress you'll need a domain name and web hosting.
Your domain name is the web address (URL) of your blog. It is a good idea to associate your domain name with your business, niche or topic so that people will have a good idea of what your website is about just by looking at your URL. You also want to keep it as short as possible so it's easy to remember.
So, with your target niche in mind, brainstorm a number of name ideas and then check online to see if the one you want is available. You can also use a domain name generator for this. This will spin out possible domain names based on keywords you type in.
Some of the places where you can purchase domains are GoDaddy.com, Namecheap.com and Domaincheap.com. I personally use Namecheap.com for all of my domain name registrations.
For the web host, you will need a webhosting company or service. The webhosting company provides the space, on their servers, where your blog data will be stored. Depending on how much space you need now and in the future, you may need to pay a few more dollars a month to ensure that your site won't crash or get turned off.
Keep in mind that there are free web hosting services, which is fine for a personal site, but they usually don't provide enough bandwidth for a business website and most of them display ads on your webpages; something you don't for your business.
In choosing a web host you will need to consider things like, how long they have been in business, their customer service reputation, and the hosting features they offer. Never use only the cost as your yardstick in deciding. A lot of cheap and low cost hosting companies have sprang up in the last few years but they are mainly promoted by internet marketers who are after your money. Stay away from them for your own good!
In the last 10+ years I have used a number of webhosting companies. Some of the ones I highly recommend are Hostinger.com, Bluehost.com and Dreamhost.com. You may want to check them out.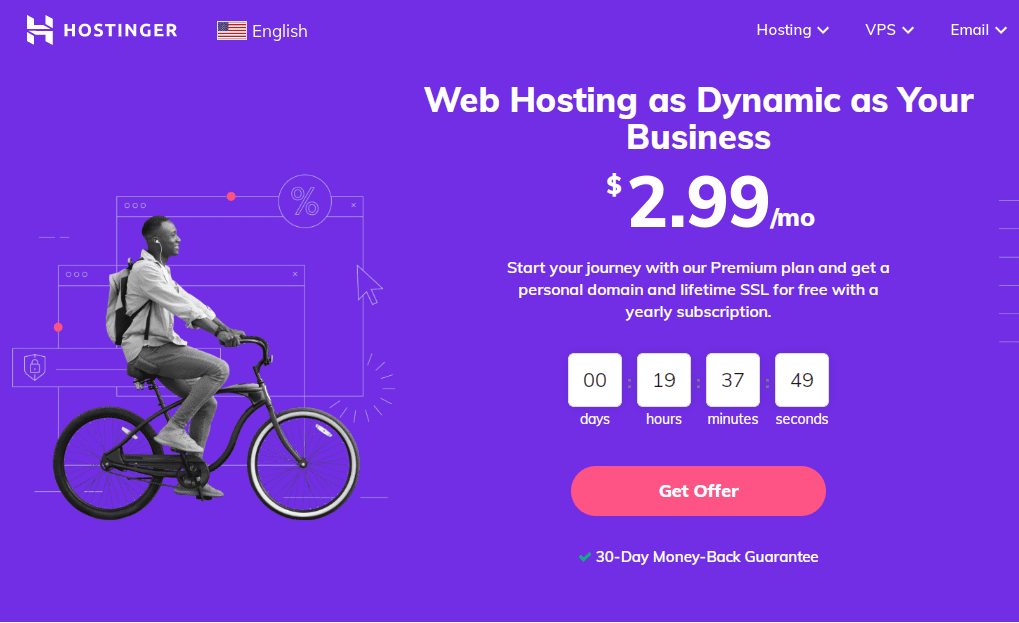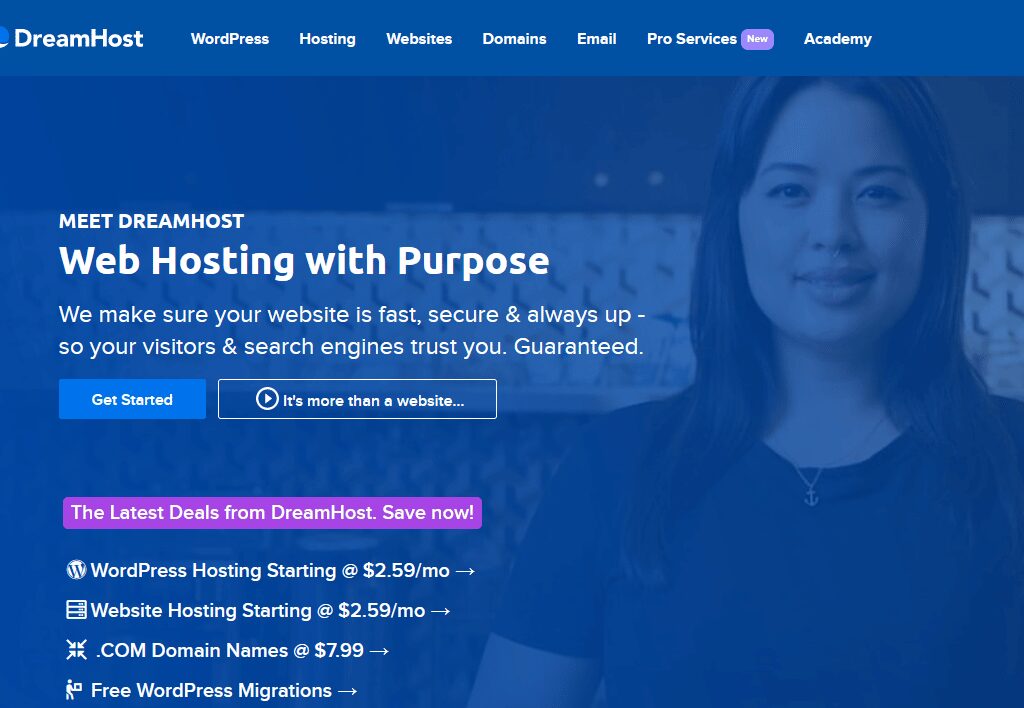 Step 3: Create Your Content
As a blogger you already know the importance of content. But note here that your content should be such that your target audience will be willing to pay for it. This is the only way you can ensure that they renew their subscription every month.
Your content should accomplish two things:
It should address the needs of your target audience and offer them a thoughtful, actionable solution; and
It should target keywords with high search volumes.
How do you get to create such content on an on-going basis?
There are a few ways you can do it. One is to bring in guest writers who can create useable content for your target niche. You could arrange a method of paying for their services. This is similar to getting columnists and feature writers in a traditional magazine.
Another way is to use PLR content. In the last few years PLR has become very popular online. These provide a regular supply of materials that you could feed into your online magazine. Most PLR sites are really good in that they not only give you PLR articles but content like videos, ebooks, audio files etc. All of these will greatly enhance your earning power if you can add a little creativity.
Step 4: Receiving Payments
Because you'll be charging for your content it is important that you setup a system to receive payments from your subscribers. Of course, this is another plus for WordPress since there are a good number of plugins that makes this quite easy. With these plugins you can easily integrate Paypal and Check payment buttons in your blog and start receiving money from subscribers.
Step 5: Promote and Grow Your Blog
As it is commonly said in the internet marketing circles, build it and they will come is a strategy that works on in the Field of Dreams! You'd need to promote your blog if you are going to make a living out of it. The more people who read your blog, the easier it will be for you to earn an income from it. For that reason, growing your website traffic is very important.
Before we look at a few ways on how to promote your blog, keep in mind that marketing is an ongoing effort. You should promote your blog alongside all the other steps, from the very moment you publish your blog. Even as your readership grows, marketing your blog will be just as crucial to its success as the blogging process itself.
Having said that, here are some ways to spread the word and build your blog's popularity:
This is crucial for getting your blog on Google. If you want people to find your blog, one of the best ways to do so is by creating content that ranks on the first page of the organic search results, for relevant queries.
For example, if you're creating a blog on the subject of baking, you'll want to appear in the top results for queries such as "birthday cake recipes", "carrot cake recipes", "how to bake a cake for beginners", etc.
To do this, you should not only strive to create the most informative blog posts that talks about baking, you should also optimize your posts by using strategic long tail keywords. These specific type of keywords target your precise audience, those who are using these keywords phrases to search on Google.
As a beginner SEO might sound intimidating but with time you will discover that keyword research and optimizing your blog posts is actually quite simple using the right tools and wordpress. Some of these tools include Google Keyword Planner, SEMrush, Ahrefs and Ubersuggest.
However, if you're completely new to SEO and keyword research, you'll do yourself some good to set aside some time to take an online SEO course. There a lot of free ones that will give you the fundamentals, which you can build on as you go on.
Here are a few posts on SEO on this blog that will be of great help to you also:
This is another great way of driving traffic to your blog. With a newsletter you ensure that people who find your blog, whether on the search engines, social media, or on other websites, have a way of tasting the goodness of what you have to offer; and ultimately become paid subscribers.
But, how do you get people to subscribe to your newsletter?
The simple and best way to do it is to create lead magnets focused on your target audience. Also known as "freebies" lead magnets are free incentives you offer to people to encourage them to sign up for your newsletter. Your lead magnet could be a free e-book or guide, a complementary slide deck or even an online course, depending on your blog subject.
To get the attention of your audience to your lead magnet you also need to create opt-in forms that directly tells visitors to subscribe to your emails. The most effective types of opt-in boxes take the form of pop-ups or slide-ins. Because they're hard to ignore, they tend to grab the attention of site visitors more so than static text.
Build a social media strategy
Another powerful way of promoting your blog is through social media marketing. Like SEO, this is a great free way to get more exposure. Some of the ways you can promote your blog on social media by sharing a link to your blog on your personal channels, be it on Facebook, Instagram, Twitter, LinkedIn, etc.
You should also consider creating separate social media accounts dedicated to your blog on these social media platforms. For example, a Facebook business page as well as dedicated business accounts on Instagram and YouTube.
As you continue to grow your blog you might want to expand your reach even further with different types of creative content formats. For example, you can expand your reach by starting a podcast, hosting a webinar or creating informative how-to videos and sharing them on YouTube.
The more varieties of content you create to promote yourself as an expert in your field, the more likely people are to discover your blog. The good news is that while you'd want to offer this content for free initially in order to build your audience and drive traffic to your blog, you can eventually start charging for them as an additional source of revenue.
Make Money Blogging Take Away
Make money blogging is evolving and will continue to evolve. And, this will continue to open up the space for everyone. So, if you're thinking of starting a blog today or you already have one and you're looking for ways to monetize your content, this online business model for making money blogging is something that you might want to try out. It is definitely not something new but with the right knowledge and expertize you can put a new twist to it for your own profit. Of course, there's really nothing new on the net!
Do you think you'd want to consider the online magazine business model as a strategy to make money online as a blogger? Let's have your thoughts in the comments below.
Frequently Asked Questions: How to Make Money Blogging for Beginners
Can I really make money blogging?
Yes, it is possible to make money through blogging. Many bloggers have successfully monetized their blogs and turned them into profitable ventures.
How do beginner bloggers make money?
Beginner bloggers can make money through various methods, including display advertising, affiliate marketing, sponsored posts, selling digital products or services, and offering online courses or coaching.
Which blog makes the most money?
The amount of money a blog can make depends on various factors such as niche, audience size, engagement, and monetization strategies. Some popular niches that tend to generate higher income include personal finance, lifestyle, health and fitness, and technology.
How soon do bloggers make money?
The timeline for making money as a blogger varies. Some bloggers start earning money within a few months, while others may take longer. It depends on factors like the quality of content, marketing efforts, and the chosen monetization methods.
How to earn money with Google?
Google offers several ways to monetize your blog. The most common method is through Google AdSense, which allows you to display ads on your blog and earn money when visitors click on those ads. Additionally, you can also use Google AdSense for Search, YouTube monetization, or Google Ad Manager for more advanced ad management.